Partners
We cooperate with a number of organisations and companies in the field of forensic linguistic expertise, acoustics, communication and migration.
Actualize are experts in advanced human interaction. They provide a unique psycholinguistic perspective on interviews and interview technique, which facilitates factual knowledge assessment and minimizes adverse influences. Their main consultant, Erik Ackerfeldt, is the most merited behavioral communication officer in the Armed Forces of Sweden.
Providing leading solutions for generations to come. 17,000 devoted experts within the fields of infrastructure, industry and energy, operating across the world to create sustainable solutions for future generations.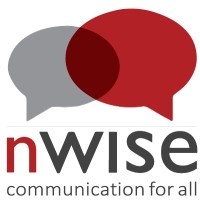 nWise is Europe's leading provider of service platforms for video and text communication. nWise is also a leading supplier of software-based video and text telephones.